Disclaimer: This post contains references to products where I received commissions for purchases made through links. This is to help support my blog and does not have any impact on my recommendations.
Shared hosting and WordPress plans seem to be the need of almost all the businesses today. However, for smaller businesses, paying for these services seems to be a major expense. But MochaHost is the perfect option in the market with commendable services and yet the most affordable rates.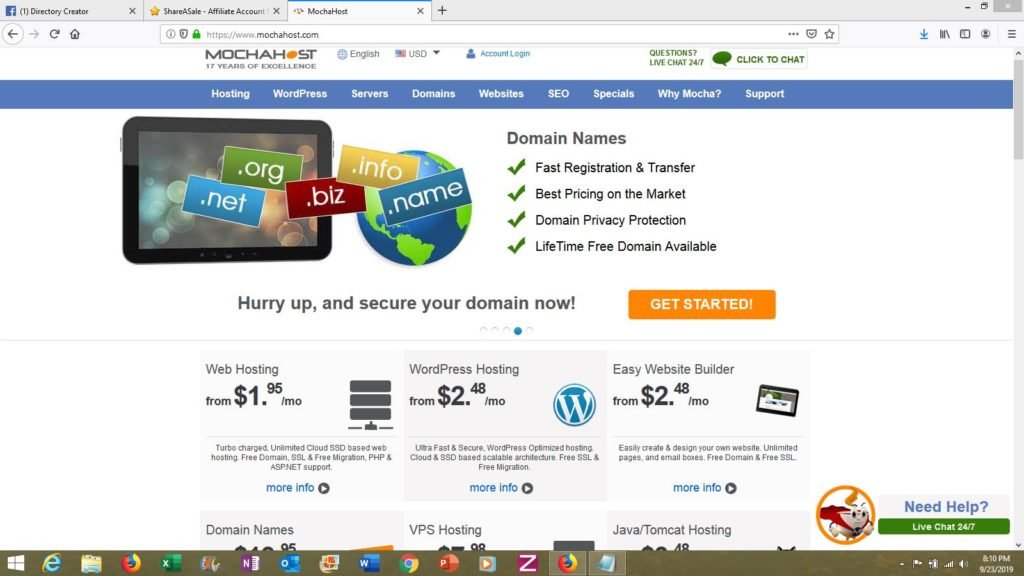 Founded in 2002 and registered in San Jose, Mocha Host is not a new name when it comes to web hosting service providers. They have a number of hosting services ranging from shared hosting to dedicated cloud services. Thus, they are a one stop solution for all the needs of e-commerce businesses.
MochaHost stands out from the other service providers because it offers shared hosting for both Windows as well as Linux users. Customers are given different plans to choose from which can be customized to cater to their needs.
The lowest plan allows hosting of a single site whereas the most exclusive one offers a comprehensive set of features including support for Subversion and Magento.
WordPress is amongst the most popular website platforms. The wordpress optimized plans offered by MochaHost make the installation and management of any wordpress site extremely easy and convenient. From updates to backups, everything is automated to save time and effort and malware monitoring and 24/7 available support are added features.
MochaHost provides unlimited bandwidth with its VPS web hosting packages. Six packages each are available for both Windows and Linux. When it comes to dedicated web hosting, Mocha Host is applauded because the uptime is commendable.
Since the servers are cloud based, therefore the customers experience commendable speed and higher uptime as compared to the other web hosting services.
The Easy Website Builder is a commendable feature of MochaHost that allows users to build websites that suit their preferences and requirements.
The use of this tool is extremely simple and does not require any type of coding or technical coding. "What You See Is What You Get" tool displays the layout of the website on the screen as it is being built.
Pros
* 180 day trial period
* Guaranteed lifetime discounts
* Free domain name for life
* No limit on bandwidth and disk space
* Extremely easy to build one's own website
Cons
* Few hosting options as compared to other service providers
* Lack of integrated backup facility
* Extra charges for control panel
* Customer support and data centers are not located in the same region
* The official website of MochHost lacks a user friendly interface
Conclusion
All in all, MochaHost is a good service provider for small businesses who are in need of web hosting services yet lack the budget to pay heavy subscription fees for this purpose. With a fee of $1.95 per month and a 100% guaranteed uptime, it is surely a service worth trying.
Easy website builder and the 180 day trial period are also impressive offers. They need to extend their hosting options and incorporate integrated backups. Otherwise, Mocha Host is a perfect choice for businesses with basic needs in terms of web hosting.