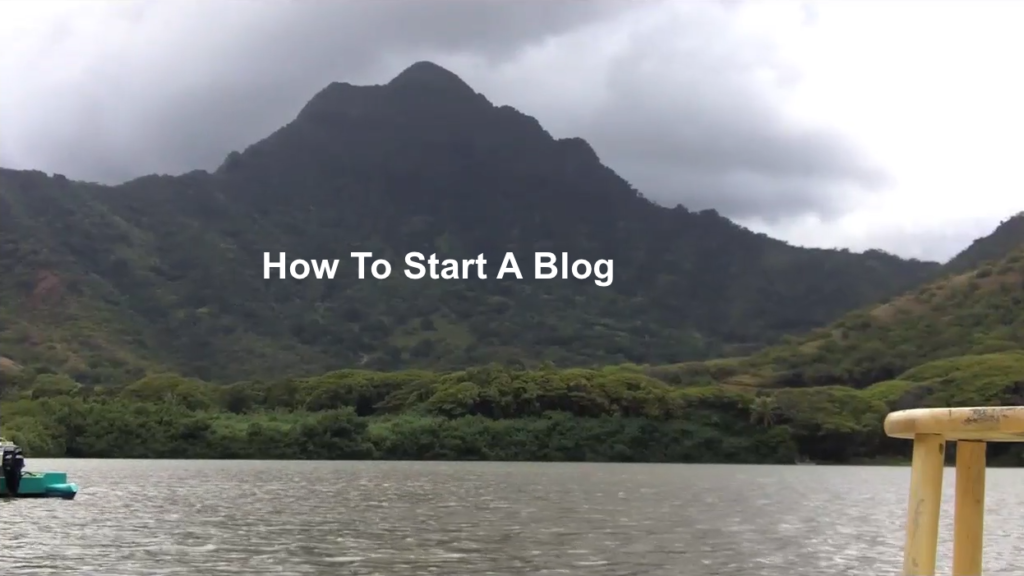 Disclaimer:
This post contains references to products where I received commissions for purchases made through links. This is to help support my blog and does not have any impact on my recommendations.
You're looking for the best ways to make money online and working from home. Is it possible? You've seen all the buzz revolving around affiliate network marketing. Then, there are food bloggers and online Youtube bloggers, who are earning millions of dollars a year making videos of themselves walking around and talking to a camera. Let's be honest. For most of us, we're not going to hit it big and achieve a status where millions of people are following us on Youtube and social media overnight. We're going to have to put in some work, in order to maximize the earning capacity.
With this being said, it's not impossible to make money with a blog. Nor is it impossible to earn big as an affiliate network marketer. So, what's the secret to your success in blogging, and how are you going to make money from home? Finding the right niche is step one. Step two, is finding the right products to promote. And, ultimately, you'll have to get connected online. Today, there's no way around it, if you're not connected through social media, you're not going to make money online. How are people going to find you?
So, let's delve into some of the different products and services you're going to want to utilize as a blogger, in order to ensure you're maximizing your earning potential, and turning every stone possible, to increase your profit margins.
What's Important as a Blogger?
What isn't important for you as a new blogger? It all matters if you want to make money from home. With DuplicateMySuccess.com, not only will you find the right services/product to help you grow your blog, you'll also find ways in which you can optimize your blog to make money online quickly and easily. As a blogger, there are numerous ways in which you can monetize your blog. Some of these include:
PPC ads, banners, popup ads
Yes, you're blogging for free on a third-party site, but they'll link back to your blog, which will help generate more leads and grow your email list
Sell affiliate network products
Promote products/services on your blog
Consult/coach (on or offline)
Get social; you can't live without linking to social media (at least one platform) as a blogger today
The availability of ways in which you can make money online as a blogger, are infinite. And, your imagination is what will eventually cap your earning potential.
With this being said, you need to utilize the right products and services to get your blog up and running, to drive more traffic, and to help ensure people can find your blog easily. Extreme Lead Program can help! Check out these great products and services we'll offer for your blog, to not only help attract/drive the right traffic your way, but to help you grow your email list, social media connection, and ultimately, help you make money from home without having to work for it!
Domain Name: What's in a Name?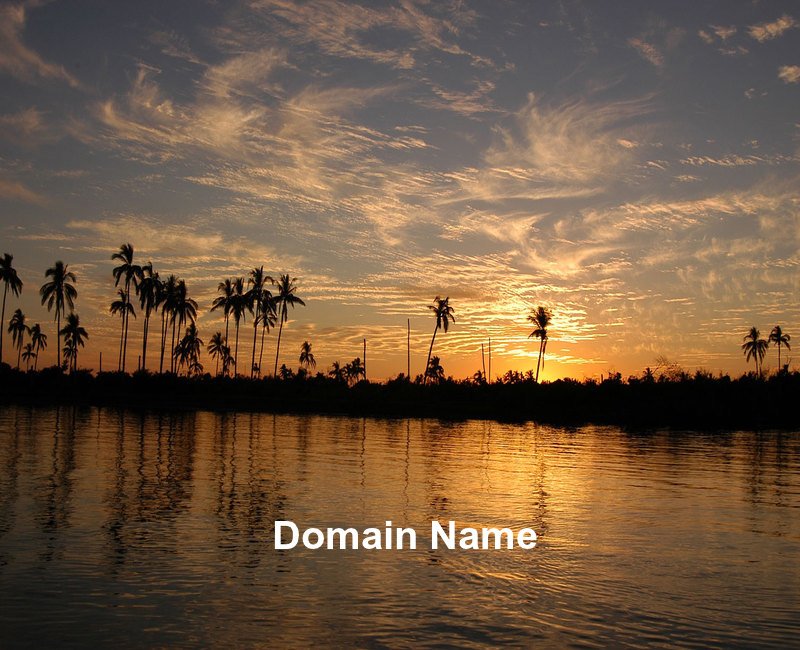 What's in a name? If you're a blogger that's writing about sports, would you choose a domain name that talks about pizza or politics? If you did, you probably wouldn't elicit the right readers online, and your blog wouldn't go to far, nor would your email list grow over time. How do you gain traction as a blogger, and how do you get people to know your blog exists? You have to promote it, of course!
Once you register your domain name, it's registered with a domain name system (DNS). It is the equivalent of what people would see in the phone book (if you can think back that far.) This is what connects your domain with IP addresses (like a contact list in your phone). When you type the domain name in your browser, it connects with the registered IP address, taking you/visitors to your site or blog.
How to Choose your DNS
Okay, so you've got the gist of what a domain name is, but what's the right one for your blog? Just because it's about sports, doesn't mean your going to find the available domain name you're looking for. When choosing a domain name, you'll want to:
1. KISS (keep it simple stupid/silly); make sure it's something people can easily remember (think google.com, there's no guesswork/nothing fancy here)
2. Make it relevant
3. Sports.com would work if it is a sports blog (although this probably isn't available). However, if it's a NYC blog about the Yankees, something like yankfanblogger.com might attract other like fans
4. Use the right extension (.com, .org, .net, are the most utilized extensions)
5. Make it relatable
6. Avoid hyphens/numbers if possible
7. Consider using a keyword which specifically reflects what your blog is about
Basically, you're going to want to make it as easy as possible for visitors to remember. If the domain name isn't one they can easily remember, they'll jump onto the next blog. Remember, your domain name is like your first name. It's what people will know you as. Make sure it's a memorably one!
Check out how Namecheap can help with domain name look up, registration, and helping you lock in the appropriate DNS, to ensure you're blog takes off without a hitch.
Domain Name (It's All In The Name). That's your brand.
Click Below To Try Namecheap
web hosting: Why You Need the Right Host to Manage Your Blog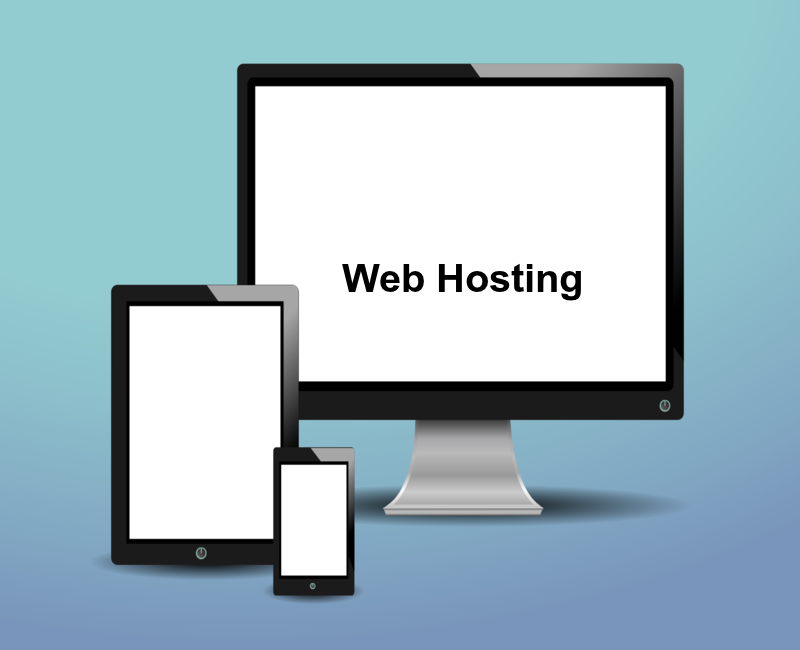 So you've got the perfect domain name registered. As a blogger, you can use WordPress yourself and manage your own blog, right? It's possible. However, it's not feasible for most people, especially those who don't have any idea about managing or building websites. This is where utilizing a web hosting platform will help you build, design, and add additional features to your blog, which will allow you to really attract the right reader and audience.
With Bluehost, we'll help get you to the right web hosting company, regardless of the type of blog you're operating. Obviously, as a blogger, you're going to want to use WordPress for writing. It's neat, clean, and easy to utilize. There are many web hosting companies that offer a WordPress blog free with the hosting package you choose. This, however, shouldn't be the only selling point you're looking for.
Choosing the Right Host for Your Blog
DuplicateMYSuccess.com recommends a series of web hosting platforms you may consider to help you build your blog and website. Some of the factors you're going to want to consider as you're choosing a web hosting includes:
Consider the most important factors: Uptime, speed, and customer support.
If the blog doesn't load quickly enough, or the web hosting company is always down, you're going to find that readers will move onto a different blog; and, in the event you need help, you'll need a host that provides excellent customer service to provide it.
Pre-installed WordPress for writing, drag and drop content additions, etc.
Bandwidth and storage
Site migration (if you already have a blog that you simply want to migrate over to the web hosting platform)
SSL certification, encryption, decryption (to keep your content, customers/readers safe)
Unlimited email accounts
It's also good to choose a web hosting platform that offers daily backups for free. This ensures that in the event something goes down (servers) on the web host's end, your blog is still safe. You'll want a host with drag and drop features, one-touch installation/addition, and the ability to integrate an e commerce shop. Especially when the time comes for you to add your affiliate network and link, so you can sell and promote your affiliate product lines.
A Host that Sells
As a blogger, you're also going to want to choose a web hosting platform that makes it easy for you to sell. For example, when you set up your affiliate network and product line, you're going to need to link out to those affiliate sites. You're going to want to add:
Shopping cart functions
E commerce pages
Product descriptions
With the right hosting platform, your blog is going to help you monetize your page, through the affiliate products you're selling.
And… One that's Social!
Remember, you need to link out to Twitter, SnapChat, Instagram, Facebook, Youtube, and other social networks. No matter who your target audience is, they're online! Everyone is connected to at least one social media platform today, regardless of age/demographic. Bluehost can help you choose the right web host, for your specific blog, audience, and content needs!
Click Below To Try Bluehost
Ad Tracking: How Much are you Bringing in via PPC, Non-Paid, and Other Online Ads?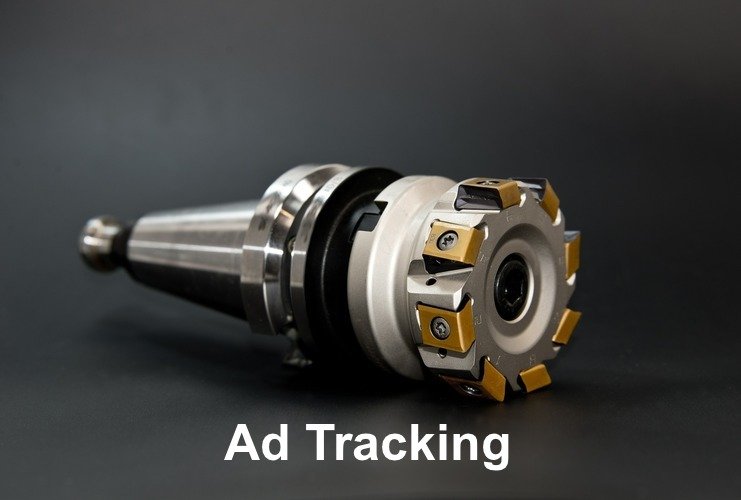 ad tracking and marketing management. So, you've taken all the right steps in trying to make money online, work from home, and build your blog. But, how are your ads doing? ClickMagick can help you figure that out as well. What good is it to run a PPC (pay per click) ad, to pay for clicks each time someone visits your site through that ad, only to find you're not converting one person from that ad? The answer is, it's pointless! You're wasting money.
With ad tracking, you can actually see where your new visitors are coming from as a blogger. This is what you need to know if you want to make money from home, and want to make sure you're maximizing your ads and ad placement. The ad tracking options you can choose from are endless.
Why Track Your Blog's Ads?
Although we've given you a short example in the paragraph above, there are many benefits of utilizing ad tracking tools which ClickMagick offers. These include
8. Track your ROI; what's the return on those PPC ads? Are you paying too much per click for ads which aren't driving sales through your affiliate lines?
9. Uncover the true cost per lead
10. When you see how much you're earning, vs what you're paying for PPC ads, you can see which ones are worth it/which ones aren't.
11. Capture previously missed leads/sales
12. Improve marketing/ad choices measurably; you can compare quarter to quarter, or track year vs year, to see how your blog's doing
13. Find out what's converting your affiliate network sales, and what isn't
14. Learn if you're add/links from guest blogging/posts, are doing you any good
When you track how well the ads you're paying for are doing, you can determine where to add/limit spending, improve your marketing efforts, and attract more visitors/readers to your blog, who are actually going to convert! That's the goal, isn't it? You want to make money online. If you aren't selling anything, yet you're spending money, you're not going to achieve said goal. It's only through a full understanding of how your ads are doing, that you can determine what to keep, what to get rid of, and what new ads you might want to deliver.
Track Ad Types
With ad tracking at ClickMagick, you can also better determine which ads to use.
Banner ads
PPC ads
On-site vs off-site ads
Paying third party companies to place your ads on their site
You'll get the entire picture, and a better overall canvas of how your ads and marketing dollars are working (or aren't working) as you're building your online blog and affiliate network, to drive sales/profits online.
Click Below To Try ClickMagick
Affiliate Network: Sell What you Believe in, and People Will Buy it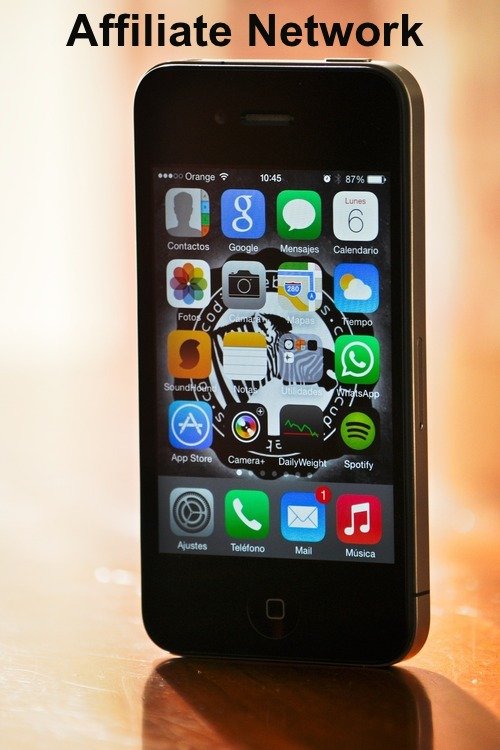 This is the big one! Affiliate network marketing is where it's at. You're selling products to those who are reading your blog. You've done the hard work through great writing, building your online presence through organic SEO searches, and incorporated all paid ads. But, what's the right affiliate network to pair up with, and what should you be promoting? Let's start at the beginning!
What exactly is affiliate network marketing?
In the simplest nature, affiliate network marketing is selling products that are made by others/companies, and receiving a commission for it. No, you're not going out and selling these products. Instead, you're linking up with an affiliate network, which Rakuten Marketing can help connect you to, and adding a link to your blog. For each product your visitor buys through that affiliate link, you're earning a commission. Each affiliate network pays different commission structures, and each product will earn a different rate. Therefore, bloggers have to know what network and products to sell/promote, in order to make money online!
What are you Selling?
Any and everything! DuplicateMySuccess.com connects you with High-Paying Affiliate Networks offering
E books
Products
Online workshop/seminar courses
Training manuals
Referrals
Autoresponders, email marketing
You can also sell physical products. Depending on the type of blog you operate, you'll determine which affiliate networks to pair up with, and send your readers to, via your affiliate link.
Make Sure You'd Buy it if You're Trying to Sell it to Your Reader/Audience
One of the most important things you'll want to do in ensuring you're making money online, is to avoid alienating your audience!! This is a huge mistake, and instead of earning, you'll lose your audience if you're dishonest with them. When choosing an affiliate network to pair up with, make sure
15. You'd actually use that product/service yourself (if you wouldn't don't send your reader/audience to buy it; they're going to this link because they trust you, don't steer them the wrong way!)
16. Keep prices reasonable
17. If you're simply trying to get your reader to buy affiliate products work thousands of dollars to maximize your earnings, they'll turn away from you
18. Work with affiliate networks which are well known, offer high-quality products/services, and offer value to your audience
That's the biggest thing. Make sure your affiliate links are valuable to your audience. If it is something they can really use, not simply a sales gimmick to try to help you earn more money, they're more likely to buy it, increase trust in your blog, and come back for future purchases!
Click Below To Try Rakuten Marketing
Keyword Research: Do Words Really Make a Difference?
The right keywords and long-tail keywords make a world of difference in organic, SEO (search engine optimization) results for your blog. Especially as a new blog, you want your website to rank highly through organic search engine searches. Therefore, you'll need to utilize keyword research tools and services from LongTailPro to help you choose the right keywords for your blog content. For example, a sports blog about basketball should incorporate:
NBA
All-star
Athlete
Basketball
National Basketball Association
Professional players
And, the list goes on. As a blogger, even if you are extremely well-versed in sports, you might not know anything about keywords. And, you probably aren't too familiar with Google's analytics or algorithms. The good news is, as long as you're using the right keywords in your:
19. Blog posts
20. Writing organic content regularly
21. Avoid spamming your site (over-optimizing keywords as Google will punish these sites)
22. Providing VALUE to your reader
23. Utilizing internal linking, and linking to relevant/trusted leaders in your industry
Over time, this will lead to your website/blog, ranking highly for organic searches within the blog's niche.
Keyword Research Services
If that last section blew right over your head, you're not alone. As a blogger, you're a great writer, you're good at conveying stories, and you know how to deliver value in a concise manner, to your audience. This is where LongTailPro can help with the keyword research. By performing a survey of other blogs in the same niche, these services will help:
24. Decipher what the top keywords are for your specific blog/niche
25. Help determine how to optimize content, include proper links, and where to place keywords in content
26. Help your blog grow by incorporating social media, external/internal links, and properly optimizing your website with the right words/phrases
Ultimately, for your blog to do well and for you to make money online as a blogger, you need to deliver content people want to read. If your blog tells a story, or if your titles are misleading (clickbait) you're eventually going to push your audience away. With a keyword research service, not only will you learn how to optimize your blog and the pages within it, you'll also learn the proper manner in which to set up titles, H2, H3, and other heading tags, and how to guarantee your content is leading the search engine ranks.
For the top keyword research services, check out LongTailPro for the right service provider, based upon your blog/niche!
Click Below To Try LongTailPro
Autoresponder: Maximize Your Responses with Automation
Now that you've built up your blog following, and have a respectable size email list, do you really want to send out 250 emails everyday? Or, do you want to send out countless promos to your top affiliate link purchasers? How about those people you're trying to retarget, after they've visited your blog through a PPC ad but didn't convert? Aweber or GetResponse can assist you with these services as well, in the form of autoresponder services and email.
What is an Autoresponder?
If you're constantly updating your follow-up email notifications and resending emails to countless visitors/potential customers regularly, an autoresponder can help. An autoresponder comes in the form of software (it can be a script) which sends out emails automatically (auto responds). Instead of having to go back to your services page, check out how many people input their email address, and respond to one person at a time, you can auto respond to 10, 20, 100, or 1000 emails at a time. What a timesaver, right! Furthermore, you can set your autoresponder message to go out at specific time intervals as well. So, if you want to send out automated welcome message, thank you messages, or other emails, you can simply:
Select the wording/script
Set up the time in the autoresponder software
Choose the emails in the list you want to send the messages to, and forget it. The work's done for you.
Messaging and replying to emails is automated. That's one less thing for you to worry about when you want to make money from home (and still build your business/blog), without having to worry about losing a potential sale, client, or new blog subscriber.
It's Not Just Marketing Either
An autoresponder is also a great tool to use if you can't reply to a message. For example, if you're going on vacation, you set up your auto email message to inform people who email you, that you won't reply to emails for several days. Or, you can set up the auto message to give an alternative email (if you have an assistant, for example), or a phone number they can call, in the event you're away and won't reply/see emails immediately.
The right autoresponder software will not only help you send out multiple emails/campaigns, to several email addresses at once, it's also a great tool to make sure your current subscriber/customer, or potential customer, doesn't simply think you're ignoring them if you don't reply immediately. You're auto response lets them know you're out of the office, when you'll be back, how they can reach you, and when you'll reply to their message.
Other Benefits of Autoresponders
So, you know it'll automate the email/reply process for you. However, the autoresponders we'll connect you with at duplicatemysuccess.com are also beneficial in that they
27. Can link clients out to your blog/website via automated messages
28. Help increase subscriber count (email lists)
29. Help you make money from home by targeting more sales leads and increasing the ROI of the tools/products you're using
30. Track results and determine if an email/person is actually interested in what you're selling/blogging
31. Never miss a message/email/reply, and avoid alienating customers and potential customers
There are so many tools you can utilize as a blogger and online business if you're trying to make money online and build upon your current online success. An autoresponder you'll find through DuplicateMySuccess.com, is just one of the many tools to add to the arsenal you're utilizing, to help you keep in touch with customers, build relationships, and grow your business online.
Click Below To Try Aweber
Utilize the Right Tools for Online Success
The more tools you're utilizing as a blogger and online business owner, the easier it is going to be to automate processes and make money online. Plus, you can cut back on the manual labor, allow professionals to handle the tasks they specialize in (i.e. web hosting, SEO/keyword research, etc.) and you can get back to what you're good at… running your business! The more time you can dedicate to building your business and blog, growing your email list, and building your online marketing efforts, the more you're going to make when you're working at home. Therefore, you can and should, utilize the right online tools which duplicatemysuccess (link here) can connect you to, so you can reclaim your time for actually building your site, blogging, and creating content which is of interest to, and benefits your audience.
What is FTP?
An FTP (File Transfer Protocol) program allows you to easily connect your web host and transfer files from your local computer to the server. This is how most people add files to their websites.
As well as transferring files from your local PC to a server an FTP program can also allow you to move, rename and delete files remotely on your web host's server.
One of the most popular downloadable FTP programs out there is FileZilla. It's well known for its simplicity, features and reliability. And its free!
But if you're looking for something a bit more light weight, there's also a Firefox add-on called 'FireFTP' which you can use within your Firefox browser.
FireFTP is very simple to use, has great features and works well. The only downfall is it usually takes longer than FileZilla when transferring larger files.
Here are some things you need to know when setting up a connection via your FTP program:
Web Host: You will be asked for this when setting up a connection, this in most cases will be your domain name e.g. www.example.com.
Login: This will be the login name you use to login to your web host in most cases (userid)
Password: This will be the password that you use to log into your web host.
If these credentials don't work, then login to your web host and look for a section called 'FTP'…from there you'll be able to create new FTP accounts which you can use.
Click Below To Check Out FileZilla
An easy-to-use HTML editor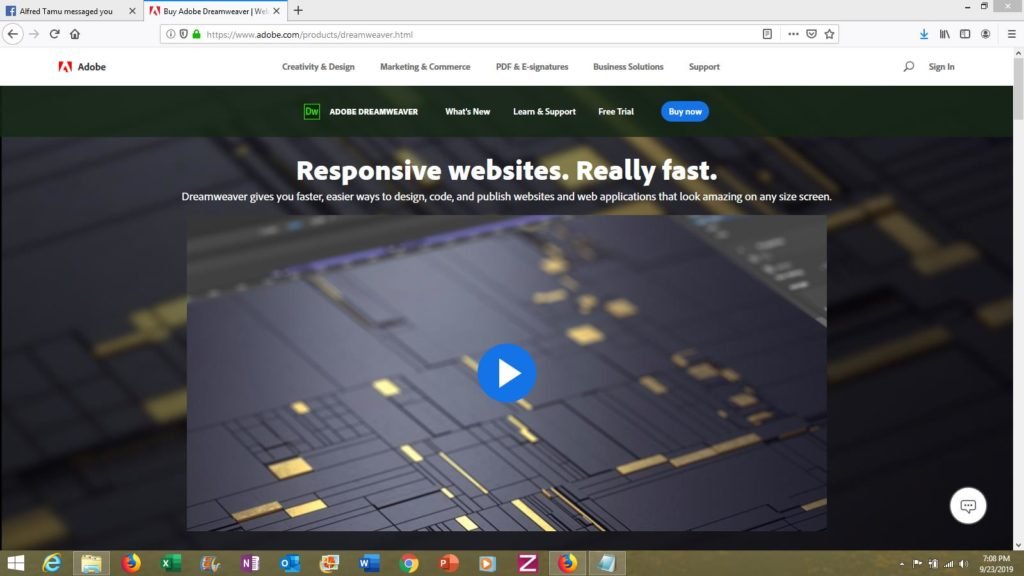 Eventually, one of the things you'll need when getting started online is something we call an HTML editor. You'll use this to create squeeze pages, thank you pages, download pages and sales pages. But at first, you'll probably just use them to edit existing products you have "rights" to such as master resell rights and private label rights products (more on those later).
If you don't know how to write HTML code no problem.. There are html editors available for free that can help do this for you.
One of the most well-known HTML editors out there is a free program called Kompozer. This site building tool is similar to Dreamweaver or Front Page but it costs you nothing. The user interface makes it easy to use, and there are a ton of tutorials on how to use it as well.
So, I would say start with this one first since you don't need to know HTML to use it and you can use it on MAC and PC!
Click Below To Checkout HTML Editor
Creating a Great Squeeze Page
In the two minutes it takes to read this short email, you're going to learn some excellent tips for creating a great squeeze page. If you don't know what a squeeze page is, it's not because you haven't seen one. You just didn't know that's what they're called.
They are pages designed to squeeze contact information from your prospects, thus turning them into members of your email marketing list. That's not the way you'll refer to them though. You'll call them subscribers to your newsletter.
The number one key to creating a great squeeze page is, you absolutely must have an ethical bribe to get people to give you their email address. This enticement needs to be valuable, because these days, people are a lot more reluctant than ever to give out their email address.
Targeting plays a huge role in the choice of your gift. For instance, if they came to your page from a Google search about information on Rottweilers, don't offer them a free report on how to groom poodles. Your enticement will usually be a free report, ebook or audio that helps them solve a problem or answer a pressing question. Something of high perceived value.
Your gift can also be software, but again it needs to be targeted, and thought of as highly valuable. Some marketers even offer deep discounts to their products on their squeeze pages. The operative word, is deep. Whatever you choose, you should be able to deliver it digitally. In other words, via a download link in your email and it should be worth their time since they subscribed to your list.
Until you become advanced in the art of creating a great squeeze page, you should keep your pages from having too much text on them. Make the font fairly large and use black text on a white background for best results. It's also good to have an image or two, but don't crowd the page too much.
The latest research has shown you can get higher opt-in conversions by not asking for name, and instead just asking for their email address.
Click Below To Check Out ThriveLeads
Sales Funnel Basics
Sales funnels are often talked about in internet marketing circles, but not always defined. Quite simply put sales funnels are put in place because the marketer is trying to get the potential customer to take a certain action in every stage of the sales funnel that will eventually lead to a sale or multiple sales.
For example, if you imagine the shape of a funnel, then you know it's extremely wide open at the top and as you move lower into the funnel it gets extremely narrow.
As a marketer you are trying to get as many people as you can into your sales funnels because it's much easier to maintain a customer than it is to acquire a customer.
Once you have a customer in your database, then as a smart marketer you can continually offer products and services to that person, which means more and more money in your pockets if they should take you up on your offers.
A simple sales funnel might be that you have written an ebook that you want to sell on weight loss. If you can get people to your website, then you can show them a sales page that offers your particular ebook on weight loss. If they make a purchase, then they get the ebook on weight loss – the end of the sales funnel.
But what a smart marketer might try and do instead of the above example is develop a lasting, long term relationship with their customer. So instead of sending the potential customer straight to a sales page, they offer them a free mini ecourse on How to Lose 20 pounds in 10 days, naturally and without exercise. And all they have to do to get the course is submit their email address. That would be the 1st stage of the sales funnels this marketer has in place.
The mini ecourse offers great information that is beneficial to their customer and the more the customer reads the more they start to trust. After the mini ecourse is over you might offer them a low-priced product that the customer can purchase. The 2nd stage of the sales funnel. And depending on what action that person takes will lead them to another part of the sales funnels.
Suppose you have a higher priced product that is closely related to your low-priced product you offered but has so much more value. You are not going to offer that product in the earlier stages of your sales funnel because if people don't know you they don't trust you and they certainly won't buy from you. So, sales funnels build trust and ultimately sales. However, you decide to build your sales funnel think about what you want from your customer at every stage of the funnel and how you can profit while still offering value for every stage of the process.
Click Below To Try ClickFunnel
Got OTO?
A One Time Offer, or OTO, is basically a type of marketing strategy where the seller offers a one-time only- special offer to their prospects, or customers. In other words, it is a page where you propose to your customers a highly enticing one time only deal which they just can't refuse. This is a highly effective marketing technique which can result in some heavy cash flow. You can do this with people who have just bought something from you or with people who have just opted into your squeeze page.
The idea behind this marketing technique is to create a sense of urgency in the mind of the buyer, which will then result in an impulsive purchase of the product. The best OTO is the one that will make the customer feel guilty about leaving the website without purchasing your offer.
Where to put your one time offer, you ask? Well, the best place to place it is right after they buy the actual (main) product. This will capture the buyer in a "buying" mood, which will then increase their chances of purchasing your one time offer. You should present your OTO at a discounted price; this way your customers feel like they'll be saving money by purchasing it and getting a great deal.
There are two types of OTO's that you can use. First is known as a Complementary OTO. Let's say, that the main product which you are selling is about article marketing. Now, as an OTO you are going to sell a product that complements your main product. It could be something like an eBook that will teach them how to write effective articles.
The second type of OTO is the Supplementary OTO. In this case, let's say you are selling an eBook that teaches about Forex trading. Now, with a supplementary OTO, you can sell them Master Resell Rights to the book for an additional fee. It can also be some form of an upgrade that you might offer, like maybe some helpful videos.
Either way, OTO's are great way to create extra income, while offering something of value to your customer at a great deal. This will not only give you buyers, but it will give you a list of LOYAL buyers. Make sure to put oto's in your sales funnels!
Click Below To Try Maropost
Ad swaps Explained
This email is all about ad swaps, a technique that can make you a lot of money. As you know, the number one way of creating income on the Internet is by building a list of leads that you can communicate to on a regular basis. An email newsletter lets you create relationships on autopilot, since most of your emails will be pre-written and loaded into your autoresponder.
The main way that you begin list building is by creating squeeze pages and driving targeted traffic to them. It can be a bit of a challenge to get your first 300-400 subscribers, but once you reach that level, you can really turn on the juices. With.. you guessed it – ad swaps.
From that point on you can engage in ad swaps, a method that will grow your list by leaps and bounds very quickly. There is no set-in stone rule about starting at 300 or 400 subscribers. Some people begin ad swapping with more or even less than that.
It may take a lot more effort to find partners to engage in ad swaps if you have a small list, but it can be done. All it take is to find other marketers who have a list in your niche with around the same size list as you or more.
Luckily, there are websites where people interested in ad swaps go to meet each other. Your ad swap partner is going to send out an email to his list promoting your offer, and you will send an email out to your list with their offer. If their list is bigger, that person will only send out the same number of emails that equally matches the number of members you have on your list.
One of the most important ingredients in ad swaps is introduction from the list owner regarding the special offer. That's because a lot of the trust that list members have in the marketer can be carried over to the ad swap partner as a direct result of their recommendation.
Click Below To Try Safe-Swaps
The Basics of SEO

We are going to talk about the basics of SEO. The first thing to know is that SEO stands for Search Engine Optimization, and the second thing to know is that if you want to be successful on the internet you must learn about and utilize SEO techniques on your website.
When you use proper SEO techniques on your website, you will see an increase in the traffic that visits your site, an increase in sales, and an increase in the money you make.
The most important aspect of SEO is having the proper keywords for your site, and the proper use of those keywords. Keyword research is essential for any type of site on the web because it will ensure you that you are using the right keywords for your site.
A keyword is something that describes your site, for instance if you are selling flowers some of your keywords may be flowers, roses, vases, and plants to name a few. Once you have your keywords they need to be used properly in every area of your site.
Your domain name should contain one of your keywords, all of your content, whether written or video, should contain keywords at the rate of 3-4%. The better use you make of keywords the higher your rankings will climb on the big three search engines. The higher your ranking the better.
Another of the basics of SEO is content, content will be the articles, videos, and other items you put on your site. You must change your content frequently, if you do not change content the search engine bots will penalize your site and lower your rankings.
When it comes to content, headers, sub-headers, Meta tags, and even the tags on videos need to have one of your keywords included.
These are the basics of SEO, there is more to learn, but there are many places to get the information you need. Do not be overwhelmed, there is a lot of software, and people that can help you with your SEO goals.
Click Below To Try SEMRush
How To Use Facebook Marketing
For the common internet users, Facebook is just a website which we can be used to communicate and stay connected with friends and people around them. But from a business owner's point of view, FB is one of the most cost-effective and probably among the cheapest online marketing tools ever invented.
There are a number of reasons why all companies should take Facebook marketing more seriously:
* It is a potentially massive marketplace – with nearly 700 million activeusers, 50% of which log in on any given day every day, it is a great placeto meet people who might be interested in what you are selling.
* Statistics show that users spend an average of 700 billion minutes amonth on FB – the number of hours spent daily on FB by each membersays a lot about the quality of the site. This means that users are reallybrowsing the mentioned website and that there is a fat chance that theywill come across your page or profile.
* Heavily accessed by mobile users – 350 million members access FBvia their mobile phones making it the most requested service on mobilein the US and other countries. Gaining access to mobile users will openmore opportunities for the growth of your business.
* A very sticky site that people spend a lot of time on using – asmentioned earlier users spend hours and hours on FB every single day.You can take advantage by staying connected with customers 24/7thus allowing them to learn more about your company.
* People use it as a resource – aside from personal use memberalso log on to FB for finding information. Take advantage by beingthe resource of relevant news and useful information. Anticipatewhat your followers would like to know and post links to your websitewhich are not just related to your line of business but valuable to yourcustomers as well.
* It has a steady Alexa Rank of 2 – some experts even think thatFB has the capability to take the top 1 position and push Googleon spot 2. This only shows that FB is indeed a massive social networkingsite with an average 35% of all internet traffic
* Used by diverse groups of internet users – though users are mostlyyoungsters, there has been a huge increase in 30+ and 55+ year oldpeople joining and participating. According to a survey conducted by Pingdom, 61% of FB users are over 35 years old so make sure that youcommunicate with your target the right way.
* It's free and always will be – the only capital you need to market youroffers is your time and effort. It does not charge users for membershipfees which is the reason why it's the most cost-effective way to promote literally anything.
* Easy to update – there is no technical knowledge or skills to shareupdates as FB is a user-friendly website.
Click Below To Try Facebook Marketing
How To Use Forum Marketing
There are so many ways to get traffic to your website. You can get it from search engines, and even through advertising. The only problem with them is that the traffic they produce is not always targeted.
Forum marketing is one of the best ways to get laser targeted traffic. They are also an effective means to advertise your business or website to the right prospects. It requires literally no money.
That said, it does require your time. Let's say you have a website where you teach newbies about Internet marketing. The best Internet marketing forum out there is warriorforum.com. So, to get some targeted traffic to your website, you are first going to make an account at warrior forum and then participate.
Help people by providing helpful and insightful solutions. You want to come across as an expert in the field. This will make the other members look up to you, and they will want to know more about the services you offer. Hence, they will come to your website or maybe even buy the products you recommend.
Also, remember that forum marketing is a great and fast way to build your list. Here are some points to keep in mind while doing forum marketing:
1. Choose the right forum for your niche. Choosing a weight loss forum to get Internet marketers might not be the wisest of ideas.
2. Read all the rules before you start posting. Most of the websites don't allow you to place links until after you make certain number of posts. Breaking the rules can easily get you banned.
3. Make a compelling profile. You want your profile visitors to click over to your website, and hopefully also subscribe to your list, or buy the product.
4. Give away free stuff if you can. Be it ebooks or articles, everyone likes freebies. Make them high quality, so that next time when you decide to sell an ebook or article packs, they will want to buy it.
5. If you do decide to outsource some forum posters, make sure that they don't spam. Also, make sure that they only contribute high quality content. Bad contributions can easily ruin your image. Spamming can even get you banned.
6. Place your website in your signature. This way people can be aware of your website. Also, it will also serve as a back link.
7. Communicate with other marketers through private messaging system. Answers all the emails and comments directed to you. Forum marketing is one if the surefire ways to generate more leads. In fact, if you have a good reputation on a forum, and decide to sell a product, you can easily make thousands from just that forum. It does require time and participation, but it will be so worth it in the future.
Click Below To Try Forum Marketing
How to use Twitter in your Marketing
Twitter has become one of the strongest social media sites out there today along with Facebook, Pinterest, and others. Using Twitter one can tweet and follow other users which basically is like communicating and friending them.
It is always good to have a social media presence if you own sites and want to further interact and get personal with the users. I would recommend having a separate Twitter account for each site you own.
Much like building an email list, a Twitter account is useless without having followers. You can build followers by having social media badges or buttons on your site in order for them to join which would be the most common way of gaining followers. Or actively scouting twitter for people who have interests that pertains to your niche.
Going back to the reference about email marketing, you should treat Twitter in such the same way. Remember that Twitter is a social media service and such you should treat it that way FIRST.
Start out by building a relationship with them by offering tips pertaining to your niche. Say if I am in a SEO niche, one tweet could be "Are you making a presence in Web 2.0? If not try making sites at WordPress, Hubpages, etc." and keep building a friendship with them.
You want to build a relationship with them because more often than not I would not buy something from someone who just joined Twitter and already tweeted their salespage to buy a $1000 course.
Get in a routine of sending out Monday, Wednesday, Friday tips or freebies for two weeks. Then try throwing out an offer and see if you get any bites. Then keep repeating some process like that so they are not worn out with your offers or too fresh.
Treat them like a friend with the ultimate goal of selling things to them. If you make out a decent plan you should have good success in marketing to Twitter users.
Click Below To Try Twitter Marketing
How to Use Master Resell Rights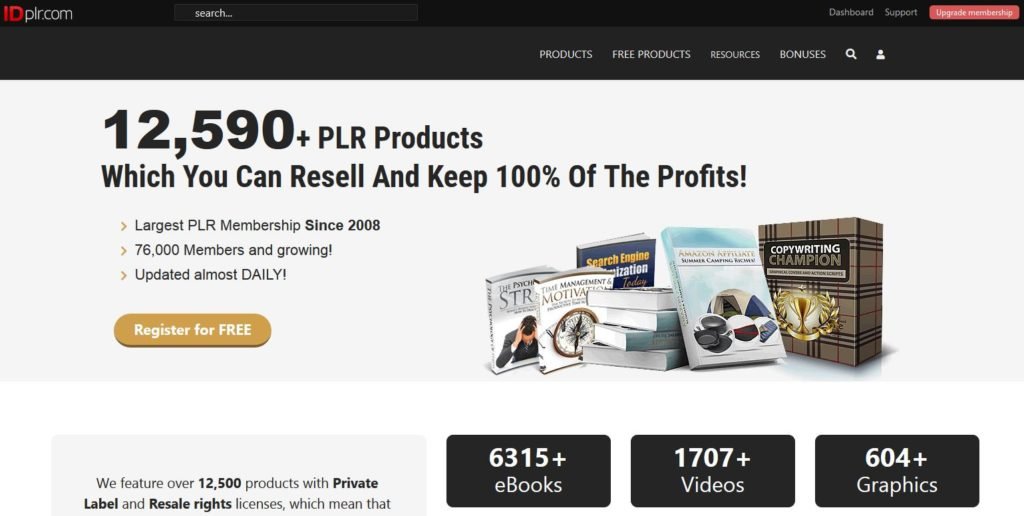 As a buyer, master resell rights are one of the best types of resell rights you can get. These are only a little different, but much more profitable that the basic resell rights.
With basic resell rights you are giving your buyer the right to resell that book. Master resell rights, on the other hand, not only gives you the right to resell that product, but it also gives your customers that right as well.
When you purchase MRR for a product, it gives you the total control over how you use those rights. This is especially true if you decide to get the "full" master resell rights.
With that, you have the choice to give your buyer's just the regular resell rights or you can allow them to get the master resell rights. It gives you total control as to what you want to do with it.
That said, keep in mind that master resell rights and full master resell rights do have some differences as I just mentioned. Because these rights give you more power, these do cost a lot more. But you can earn back that money, plus make huge profits within a matter of days.
Some ebook's with master resell rights will also give you editorial rights as well. With this you can do whatever you want with the content. You can divide them into smaller books and sell them for even more profits.
Getting master resell rights is easy… and the good news is, that you'll be able to get your investment back within days, even the same day if you act fast and find products in a profitable niche.
Click Below To Try IDPLR.com
How To Use Private Label Rights
PLR, also known as Private Label Rights, is kind of a special license which gives the buyer the ability to edit and even claim authorship of the product. These can come in many forms like articles, reports, eBooks, eBook covers, and even software.
Now, let's talk a little bit about PLR articles.
These are a great way to get content for your websites or blogs. That said, you have to remember that these articles are not just exclusive to one person. These are sold to a lot of people.
So, putting this content on your website without making any changes can result in the issue of duplicity.
To avoid this, a lot of people opt for rewriting these articles. The best part is, that you do not have to do any research. All you have to do is rewrite the content. Sound's easy right? It is!
Nowadays, webmasters need content all the time. With no content, there is no traffic. This is where PLR articles come in. These can help you generate content for your blog in a matter of minutes.
Also, if you are too lazy to create your own merchandise, just buy a PLR product. Tweak it a little bit and put your name on it. Viola, you have your own product! The best part about PLR products is that you can get these products for really cheap.
This is because they have been already sold to a lot of people. The ones that you get for free might not be high quality. So be careful before using them as content for your blogs.
There are some PLR creators who only give out a certain amount of license per products. This limits the overuse of products which makes it more valuable.
Remember, the rights that you get with the licenses might depend on the product creator. They will, in most cases, state explicitly as to what you can and cannot do with them. So, make sure you read those and get into profit!
Click Below To Try MasterResellRight.com
How to get Traffic to your Website

In this email we'll discuss different traffic methods that you can put into action in your business to attract visitors to your websites. Building a business online without traffic will result in no sales and something you want to avoid.
Generating traffic is a thing you should master.
This is because it's the one thing that will help you make sales and generate revenue. Let's discuss 3 traffic generation methods that you can implement in your business.
Click Below To Try Extreme Lead Program
How To Use Article Marketing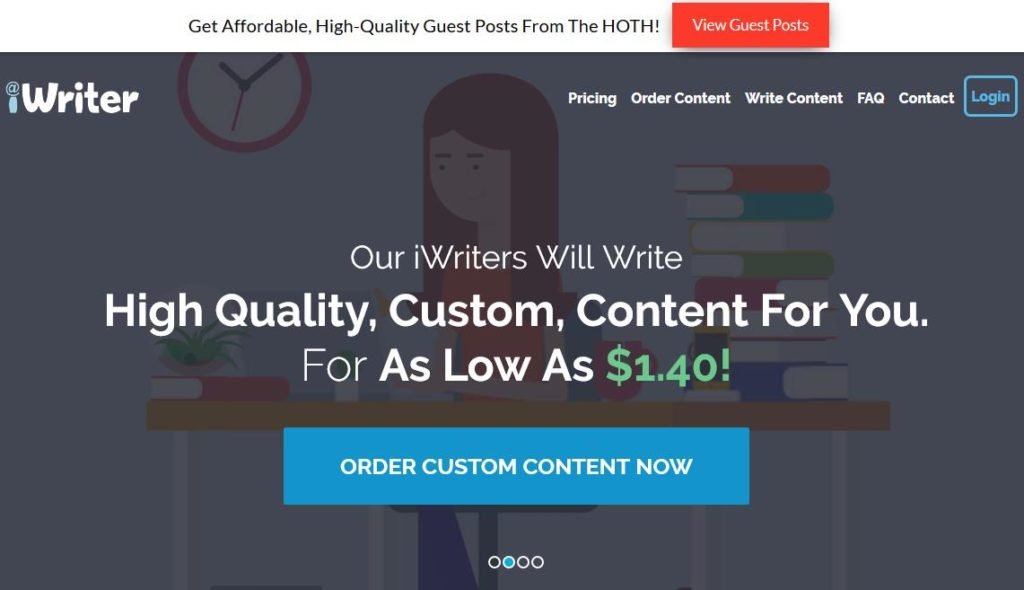 Driving traffic to your blog with the help of article marketing is a powerful thing that can make or break your business. The best approach to article marketing is by writing a killer article that has a minimum word count of 500 and make sure to post it in your blog for search engine traffic. The best way to distribute your content to blog networks is by using article marketing software such as:
a. Uniquearticlewizard.com
b. Seolinkvine.com
c. Submityourarticle.com
Social Media
Attracting traffic with social sites is a powerful strategy that can uplift your traffic and link count from the major social sites. The best social sites are:
a. Digg.com
b. Twitter.com
c. Stumbleupon.com
d. Facebook.com
In order to win this game, you need to submit high quality posts that will attract traffic and generate leads for your business.
Press Releases
This method of submitting press release to major news sites is also a powerful strategy that can propel your business to the next level.
In fact, Google really gives weight to authority sites such as news sites. The best tool to use is PRWEB.COM and Bizwire.com. These two major sites can have a big impact towards your business.
That is just a few ideas of traffic methods that you should employ in your business. I recommend you try them out and see which methods work for you, then stick with them and addon other traffic methods as you go.
Click Below To Try iWriter.com
Click Below
So, you want to build a list?
If you are interested in internet marketing then one of the first steps to take is to build an e-mail list of potential customers. This is a list you develop overtime which contains the e-mails of everyone who has subscribed to your newsletter.
Once you have someone subscribed, you can send them e-mails with content and information and most importantly, new offers which can lead to sales.
In order to get people subscribed to your list you first need an account with am autoresponder company. One of the most popular email autoresponder companies is called Aweber. They handle the storing of your email list and also allow you to send out emails. You can automate the entire process so there is little work involved once you have your squeeze page up and follow-up emails in place.
Of course, before you start sending out e-mails you have to first build your list. Not many people are willing to give out their e-mail for free unless they know you won't send them spam messages or give them nothing of value.
So, this is why most marketers choose to offer a free gift or some sort to entice people to sign up. The good thing is, you don't have to be a product creation guru to start building your list.
Your offer can be a plr report or something with master resell that you have the rights to give away. A quick and easy way to set yourself apart from others when building your list is to have a new ecover made for your product so that it looks total original.
This will only cost you around $5- $35 or so but can make a huge difference in your list building efforts since you took the time to make your squeeze page and free gift look unique.
Click Below
How to treat you subscribers
Creating rapport is an element that only the top marketers' practice and it's one of the few things that sets them apart from the average marketer.
By creating a rapport or relationship with people in your peer group and with your customers, you start to build on the initial contact you have with them and they start to get to know you.
Once they get to know you, they start to trust you. Only then will they buy from you or promote you to other people.
Listening is a key skill here. Listen to your JV partners and your customers and deliver what they want. Try to hear what's happening beneath the surface or between the lines.
If they want a product in another format, then realize that this means that they want ease-of-use. It also means that your customers take on information in a number of different ways.
Once you have rapport with your clients, you can begin to practice persuasion. This sounds like a 'dark art' but in fact it simply means showing the benefit of your products and services in a way that shows people why they would want or even need them.
Only when you've listened to the market can you do this effectively, as you'll know what makes them tick. Find out what their desires are and then tap into them.
Ensure that you use the personal touch when communicating with your partners and customers.
You may have heard the phrase: 'People Buy People First'
This is very true when it comes to online marketing. Just think of the online personalities that have sprung up as a result of them making a connection with their own 'tribe' or group of fans.
It's also worth noting that people buy people like them. If you can demonstrate that you share their values and aspirations, people will be far more likely to connect with you on an emotional level, simply because you help to reinforce their values.
Align yourself with the values of the market, be genuine about it and then deliver your own value to help them fulfill theirs.
Click Below
How to earn instant commissions
Whether you create your own digital products or resell products made by others, instant commissions networks such as Jvzoo and Payspree can seriously improve your profits.
One of the biggest gripes affiliates have with regular affiliate programs is the length of time it can take to verify and validate sales. Using an instant commissions network is one way to ensure that you are never waiting around for commissions to be paid – affiliate payments are made automatically whenever a sale occurs.
If you create and publish your own products, instant commission networks ensure you have an instant sales force of affiliates eager to promote your products.
Two of the most popular instant commissions networks at present are Jvzoo and Payspree. JVzoo is an all in one instant affiliate platform which offers instant payments and real time tracking. JVzoo features a global cookie which is one of the most effective way of increasing affiliate sales and commissions. Whenever an affiliate sends a customer to a merchant, the affiliate is automatically cookies to all the other products the merchant offers.
If the customer then goes on to later purchase other products from the merchant, the affiliate gets the sale. Payments are automatically made to merchants and affiliates as soon as a sale occurs.
Payspree also gives affiliates the opportunity to promote products for instant commissions. They have a market place of hundreds of different products in different niches so you can easily find products which complement the content of your website.
Instant commission networks are one of the most effective ways for new internet marketers to make sales and get paid quickly.
Click Below
How To Make Money With JV Giveaways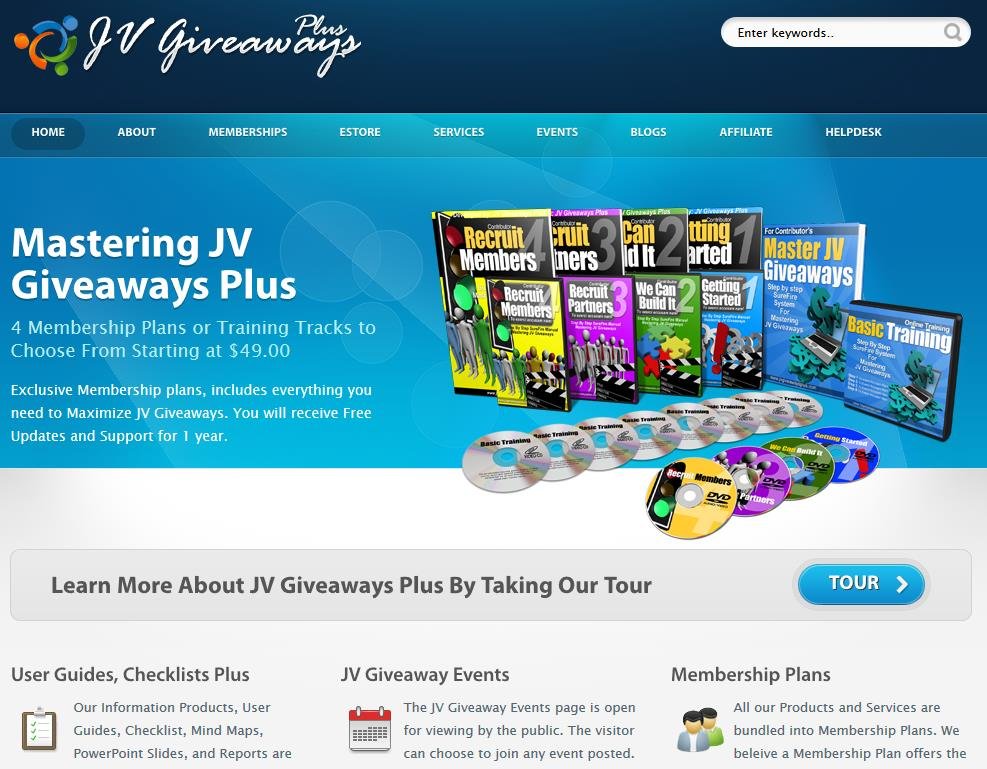 I've got a great way for you to get a ton of free marketing products and even make money at the same time. Of course, you already know what that way is: JV Giveaways.
You can pretty much get almost any marketing product with master resale rights simply by joining JV Giveaways and getting on other marketers' lists.
But the real way to use JV Giveaways is by becoming a contributor or JV Partner. By doing this you will not only build your list but you can also bring in some nice commissions.
In order to become a contributor, you have to commit to promoting the event as well as provide a gift.
This can be anything you have rights to or have created like an e-Book, software, graphical headers, or private label article, etc… basically anything that will benefit the members who join the giveaway.
When you and other contributors promote the event, you bring in new members (who want the gifts) who end up signing up to your list and other contributors' lists. That's leverage.
So, to get people on your list, you will need a squeeze page that people see via the giveaway. An oto to show them once they opt-in to bring in extra cash. And a download page for them to access the gift you are giving away.
Most of the JV giveaways also allow you to show your own offers to people logging into the event. To make this happen you will need to be an upgraded member, which usually only runs between $5-$27 or so.
You can make your offer either a product you created or a PLR or Master Resell Rights product you have rights to. Again, this is just another way to bring in extra cash. This being said, make sure to upgrade when you join to be a contributor. This is the only way to go.
If you setup your gift and oto right and then setup your offer on the giveaway, there is really no way you can't make money unless you just upgrade and never promote the event. So, make sure you actively participate in these events and always upgrade. You'll make sales and build your list as well as get on the radar of other marketers if you make it to the top 10 referring contributors. Which is always a good thing!
So, go find some giveaways that are active and signup as a JV partner and go for it. The best way to get good at using them is to jump in and start participating.
Click Below To Try JV Giveaway Plus
Is Your Blog Ready…
Make Money at Home by Delivering What Your Audience Came For!
There are numerous ways in which you can maximize your blog, the content, and the product lineup you're offering to your readers, to make money online from the comfort of your home. You will, however, have to use the right platforms, web hosting, and understand your audience/reader, to ensure you're earning at the highest capacity. Whether you want to make money from home with your blog as a freelance/side job, or eventually want to transition working as a full-time blogger, you need the right products and services to help ensure your blog is not only easy to find (the right domain), but also looks good, is easy to navigate, and offers exactly what your readers are looking for. Let duplicatemysuccess.com (link here) help you with building, maintaining, and optimizing your blog, so you can make money online, and deliver the best content to your audience in the process.
Click Below To Get Your Domain