Disclaimer:
This post contains references to products where I received commissions for purchases made through links. This is to help support my blog and does not have any impact on my recommendations.
With E-commerce gaining more and more recognition, people find it easier to do things online. This saves them a lot of time and energy. Similarly, businesses find it easier to make online stores and market their business online. This needs a really good website that attracts enough traffic.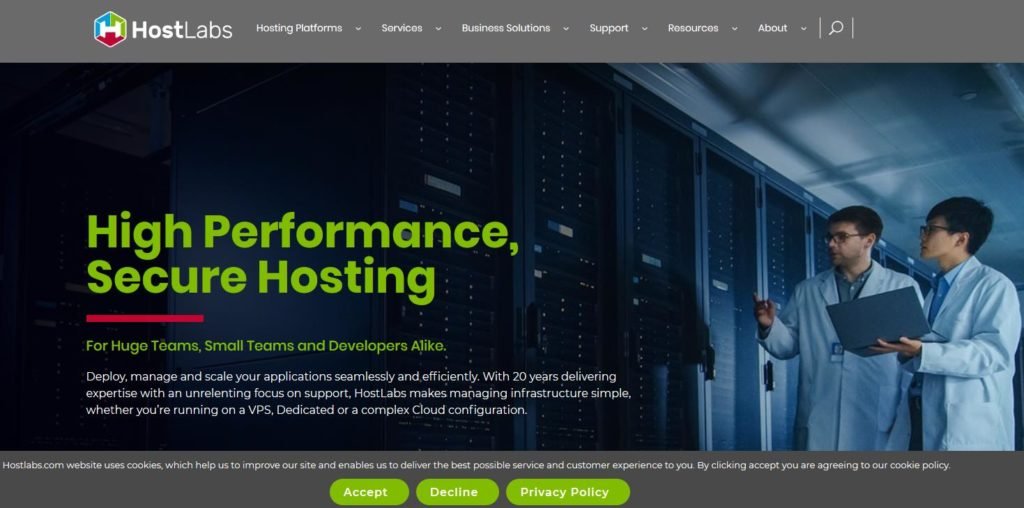 To take your business to the internet, you need a web hosting service. A web hosting service allows you to publish your content online. There are currently numerous web hosting services that have very competitive rates and features.
One of these web hosting services is Hostlabs which has been in operation for more than 20 years and is now serving more than 350,000 customers. Hostlabs offers dedicated servers, custom solutions, Cloud VPS platforms, email platforms, and Cloud private and cloud dedicated servers.
Hostlabs has so many interesting packages and features for their customers. This is because they design a custom hosting plan for their customers that caters to their needs. Because of this, the customers do not need to pay extra for features they don't even need. The simple email hosting begins from just $3.95 and that goes up.
Hostlabs gives you a detailed option for the type of service that you would like to avail. For example, if your business is small, corporate, government etc. This helps them devise a plan that is specific to your business.
Hostlabs also keeps highly powerful servers that have the latest technology and allow you to quickly load your site and improve user experience. The control panel is also said to be one of the most user-friendly where you can install lots of apps and still manage everything.
Hostlabs takes great care in maintaining the security of your website, your content and users. It provides live protection from hackers to your WordPress and CMS. Along with this, it also gives live reports.
Moreover, it also gives SSL certificates that improve the security of your website SSL certificates make your website more reliable and allows your website to accept credit cards. This is compatible with all browsers.
Hostlabs also places all your apps over different data centres so that the uptime improves and reduces outages. And if there still remains a technical difficulty that you face, you can head over to their customer support that is always available to help its clients.
The customer support is pretty decent and gives 24/7 support via email as well as live chat.
Also, if you are unsatisfied with your previous hosting service, you can easily migrate to this service without any loss of data.
The 30-day money-back guarantee allows you to experience the quality of their web hosting and decide if you want to continue rather having stuck with the service even when you don't like it.
Pros
* Great Uptime
* 24/7 live Customer Support
* Brilliant security
* Customized plans for clients

Cons
* Expensive compared to competitors.
Conclusion
The web hosting given by Hostlabs is costs around $44.5 and $99 for VPS and cloud hosting. But given the amount of security and other features, it will offer you quality hosting.