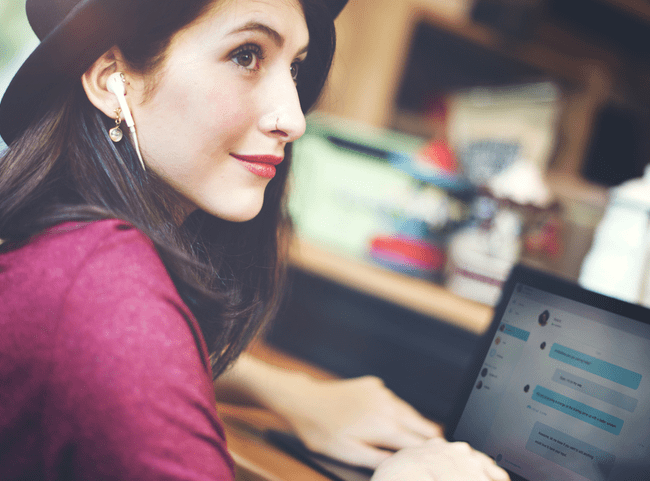 Hey everyone! I'm Stephanie Saretsky, Unbounce's Multimedia Producer. I'm also the host of the Call to Action podcast. It's our weekly marketing podcast that has been running for just over a year and a half, and has featured some of the brightest minds in the marketing field.
If you're new to the show and want to start listening but aren't sure where to start, then I've got you covered. And if you're a long-time listener looking for a refresh, well, I've also got you covered.
These are my favorite episodes that we've done over the last year in a half. I think you'll like them too. They strike a really good balance of educational and entertaining.
Let's walk through each episode.
1. Retargeting, As Explained by Nerf Guns

In this episode of the Call to Action podcast, we interview Johnathan Dane, CEO of KlientBoost (who is absolutely hilarious, by the way). PPC gets a bad rap as a discipline that is pretty, well, boring. But Johnathan is able to talk about it in a super engaging way (Nerf guns, c'mon!).
We discuss |f7c1cf871ac8786981065733face9e06|. Plus, listen through to the end of the episode for a wonderful Beyonce/Taylor Swift/Aaliyah mix-up. In a PPC episode? Yep!
|91cf5286a1d3a40c04ff48a7b493bd0c|

In this episode, we chat with Ginny Soskey, Content Marketing Manager at HubSpot, about a fascinating |d9228cc6ada4220e1bc2a27e2c44510a|.
I really like this episode not only because Ginny is incredibly smart and a real pleasure to interview, but also because it's chock full of interesting analysis and discoveries they made when they decided to tackle the age-old question: publish more often or publish better content?
Content marketers can learn a lot from their experience (heck, we just did our own two-week publishing experiment!)
|cb98d0ae39b93628f2cd321ae55b3875|

In this episode, we took a look back on the first year of the podcast from launch to calculating ROI. This episode is probably my favorite that we've done. It was cool to switch up the podcast format and have an actual conversation with Dan (Dan Levy that is, Unbounce's Director of Content).
I come from a radio background, so I find chatting like this super engaging because its conversational nature allows for more improvisation. Scripted is good, but sometimes a friendly chat to switch things up goes a long way! Plus, we give you |6a969cbeb20db2aff1b031f3c34af40b| It was a lot of fun to look back on the podcast's history and see how far we'd come.
|dffdad70fe7ebf9210f705620eb38d84|

In this episode, we interviewed Ian Lurie, CEO of Portent, Inc. on his realization that the marketing journey is actually quite a bit like — wait for it — Dungeons & Dragons.
This was a really fun episode to produce, as Ian gave listeners an extremely novel way of looking at the marketing funnel. I don't know how many of you have likened your jobs to playing Dungeons & Dragons, but it makes for a pretty powerful comparison.
|7b6960605460b6e2a9159ed3ccfd2488| So many things to learn!
|1828cf47619a1e2792679336a8f90534|

This episode was a really engaging interview with Jay Acunzo, VP of Platform at NextView Ventures. Rather than focusing on tactics or step-by-step campaign optimization, this was one of our first episodes that looked at team structure, specifically |2c993ace83b689444cc3c227455284da|.
Jay really gets to the bottom of why you shouldn't cut corners in your marketing, and shares a really interesting anecdote about how one of his posts went viral — which may sound like every marketer's dream, but he had mixed feelings about it.
|6eca38d6b9561b7e80035a0057f10867|
So there are five episodes of the Call to Action podcast to get you started. Those are my favorites, but what are yours? Let us know in the comments.
Also, let us know what you'd like to hear about next on the show.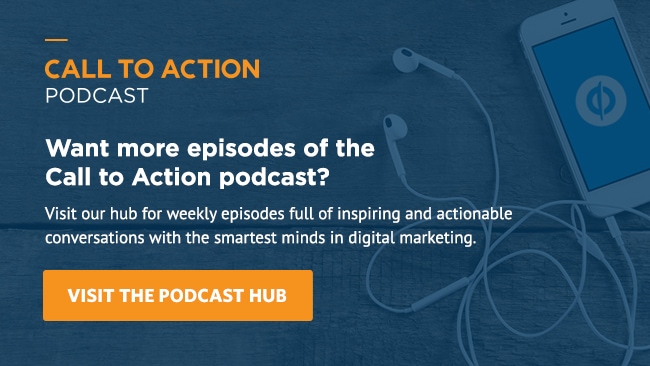 Click Here For Original Source Of The Article
"Glory is fleeting, but obscurity is forever."
~ Napoleon Bonaparte